Dream cars bring joy to local seniors
Carolina Classic Corvettes teamed up with Wexford House Assisted Living for a Friday night cruise-in
DENVER — Corvettes, Corvettes, Corvettes, and a Pontiac, and a Ford, along with all those other classics — they're what brought the residents out of their rooms and into the warm sunshine on Friday afternoon.  
The Carolina Classic Corvettes car club brought a fleet of dream cars out to Wexford House Assisted Living as their way of reaching out and giving back.
"They called me up and asked me to bring as many cars as I could get," said the club's president Steve Madurski, of Hickory. "We're glad to be here. Our club's goal is to do stuff like this. We like showing the cars off, and we love seeing the looks on people's faces."
It took the combined efforts of the Wexford House's Community Relations Director Jodie Lankford, Carolina Classic Corvettes President Steve Madurski and Wexford House's Executive Director Leslie Burleson to make Friday's cruise in car show a reality. Photo provided by Wexford House Assisted Living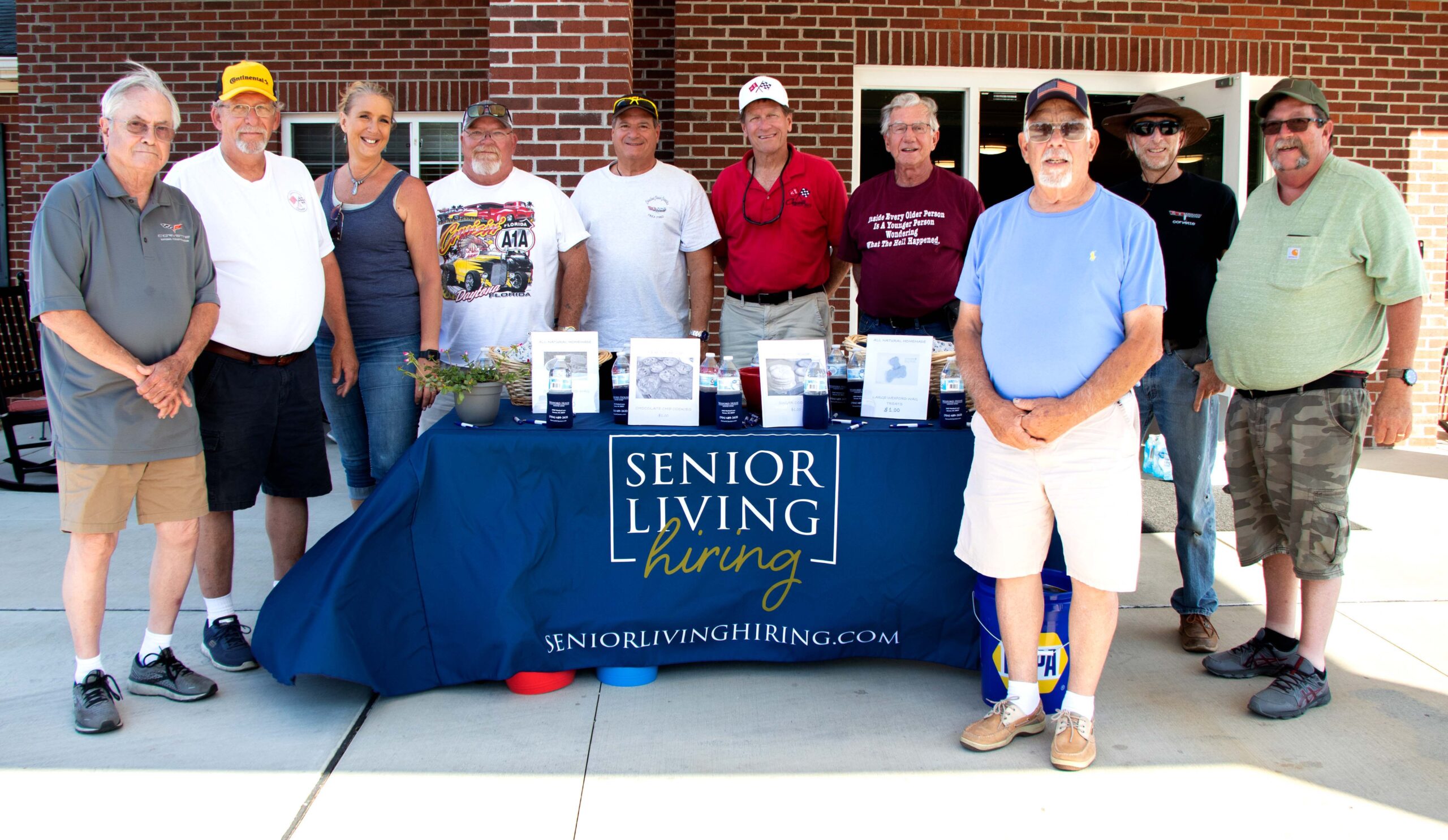 he members of the Carolina Classic Corvettes club are dedicated to serving their community and having a good time doing it, which is why they were proud to bring their prized vehicles out for a fun Friday afternoon at Wexford House Assisted Living. Photo provided by Wexford House Assisted Living
There were nine cars in all — five Corvettes and four assorted classics. The 'Vettes ranged from a sleek modern 2007 model all the way back to a vintage beauty from 1965. A '31 Ford just edged out a '38 Plymouth to claim the title as the oldest car of the day. 
"When these cars pulled into this parking lot, you should've seen the excitement that ran through our residents," said Wexford House's Executive Director Leslie Burleson. "They were gathered at the windows like kids at Christmas when Santa comes armed with all those presents."
Wexford House resident Patsy Aukes was among the first wave of residents to go out, walk through the cars and enjoy the nostalgia.
"I had a Corvette when I was younger," she said. "It was my favorite kind of car and my husband bought it for me."
That had been Burleson's goal.
"We wanted to give them a little bit of joy for the day," she said. "We wanted to rekindle their memories of their younger days when they were dating and they'd go out cruising in cars like these on a Saturday night."
It was a congenial atmosphere with a cruise-in vibe rather than a competitive show.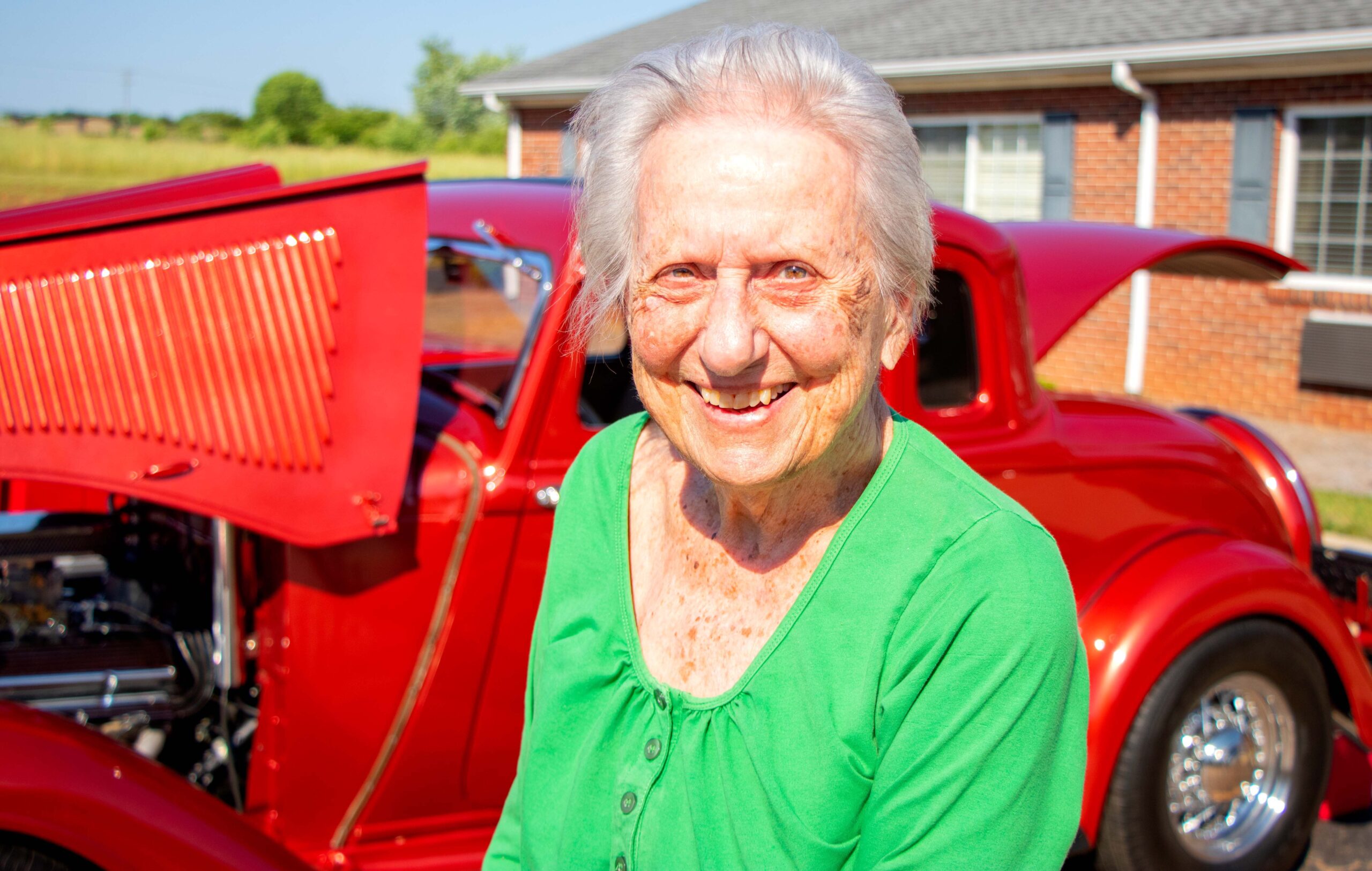 Even though most of the cars at the show were Corvettes, this '39 Pontiac hot rod stole the hearts of many of the residents who came out to enjoy the nostalgia of their youth. Photo provided by Wexford House Assisted Living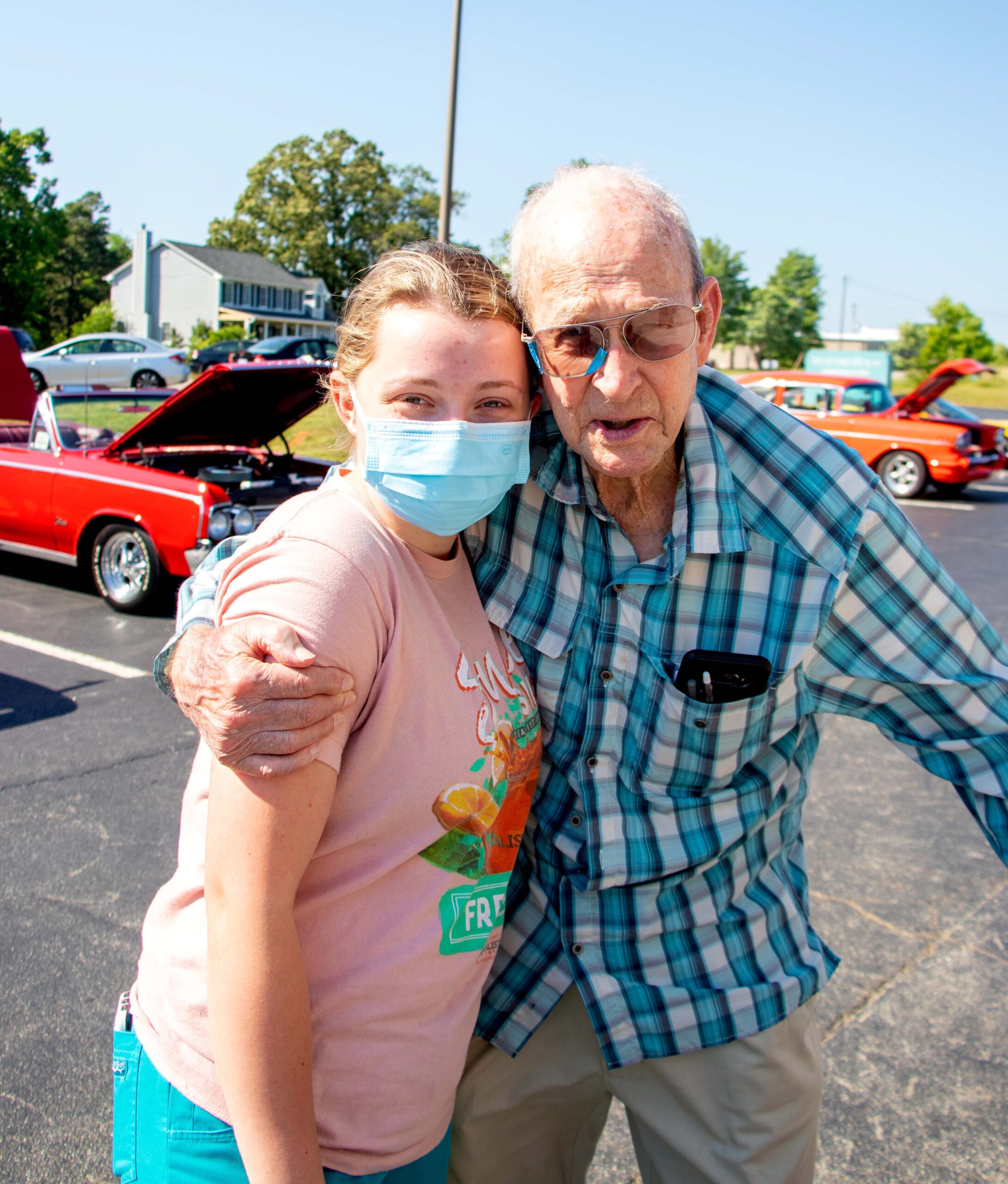 The classic cars on display at Wexford House Assisted Living's May 20 event stole the hearts of seniors and young people alike. Photo provided by Wexford House Assisted Living
Carolina Classic Corvettes member Kirk Gronowski, the proud owner of the '65 'Vette, was happy to bring it out for the residents to enjoy. And he's not one to take himself too seriously.  
"I bought it to drive," he said. "I took it to Home Depot the other day and bought dirt in it – people looked at me like I was crazy." 
Elmer Hogue appreciated getting a chance to see some of the classic cars of his youth and hopes to spend some more time with more dream cars and their owners in the near future. 
"It was thoughtful for them to come out here – I appreciate that," he said. "It was really nice to get a chance to come out and take in the sunshine and see all the cars."